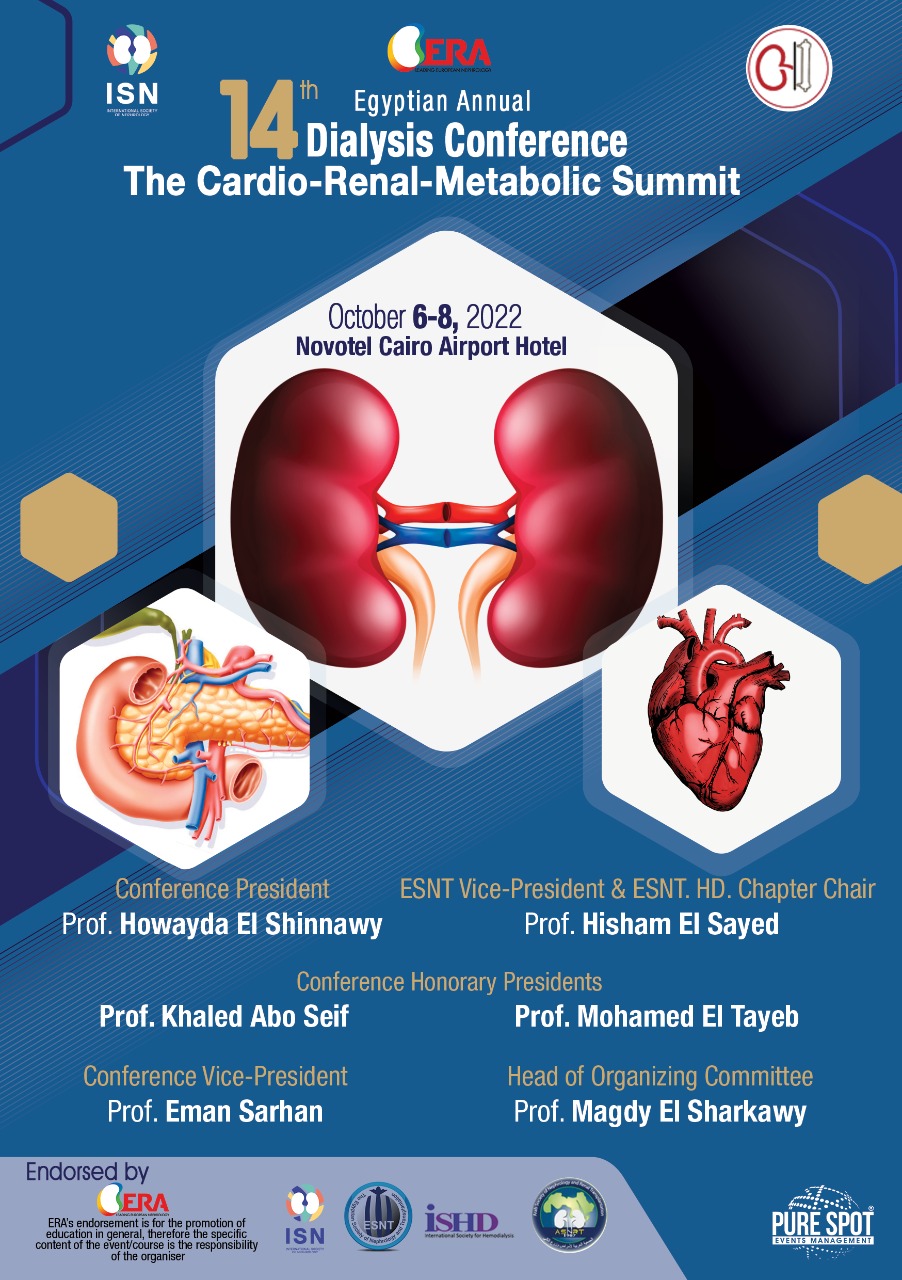 14th Dialysis Conference – The Cardio-Renal-Metabolic Summit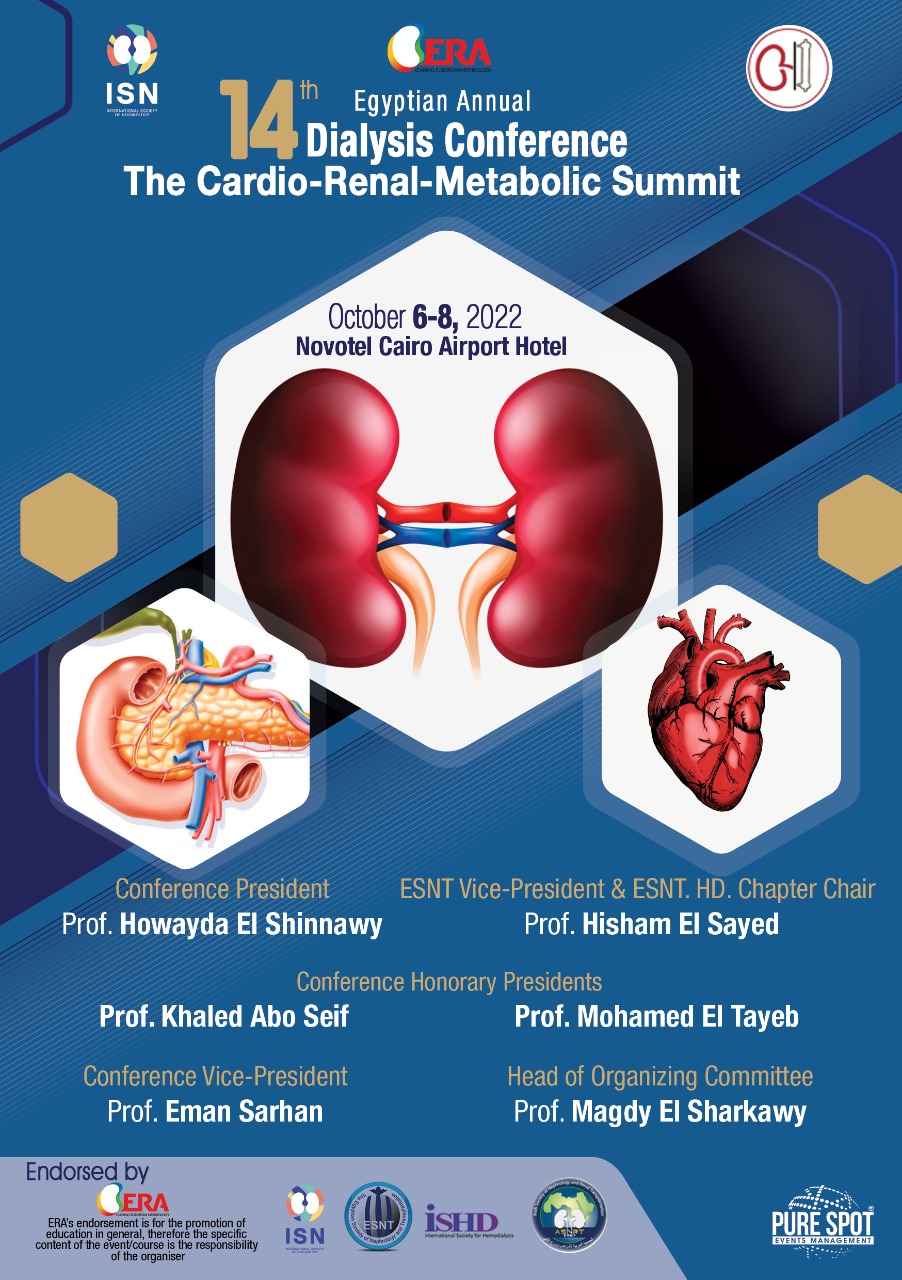 THE 14th eADC. THE CARDIORENAL METABOLIC SUMMIT
Dear Professor and colleagues it's our pleasure to invite you to attend the 14th eADC (the cardiorenal metabolic summit) that will be held on 6-8 October 2022 in Cairo Egypt.
The conference will focus on the diversity of renal cardiovascular and metabolic disorders in the era of new multi-target treatment strategies and medications.
There will be free registration and prizes for the best 5 abstracts submitted to the conference.
There are also 50 free registration grants for the first registered young physician.
There will be 2 workshops at this conference:
1- Clinical Ultrasound for nephrologists.
2- Clinical hemodialysis training. The details of these workshops will be available soon.
FOR REGISTRATION PLEASE CONTACT: Mr. Hamdy Sameer